Despite the complicated times we have been living in the last 21 months, I am so happy and proud to say we were able to organise the Final Conference of the i2SustainIT project, co-funded by the Erasmus+ scheme, last 9th Dec 2021 in London.
The conference was an ambitious task allocated to EPN Consulting, the project co-ordinator and Worldview Impact Foundation, the other UK-based project partner. We have been discussing for months on how to set up the event taking into account the travelling restrictions imposed by the Covid-19 pandemic. We weren't sure when holding it, whether delegates would attend either from within the UK or abroad, whether the speakers that we planned to invite could have time to dedicate to us for an entire day, etc..
We were consulting also with the other project partners (CEED Bulgaria, Creative District, IDEC and KISMC) whether, if it was the case, holding the conference online as Plan B, but all had agreed to make every possible effort to organise the event in person.
When we decided to proceed, finding the right venue was the next step. Luckily, we received the green light from the London School of Economics that agreed on hosting our conference at their premises.
Now I am happy to say that the event, in fact the "Multiplier Event" as it is called in Erasmus+ projects, was a success! Every speaker invited did their best to engage a fascinated audience by explaining their professional experience as either impact investors or social entrepreneurs in sustainable ventures. We have learned a lot about different markets and contexts, different professional routes, different countries where these experts have worked on. At the end of the day, we all felt we learnt something new and our minds were a bit more open than when we started in the morning. Below, the moment when I was introducing the keynote speakers and panelists: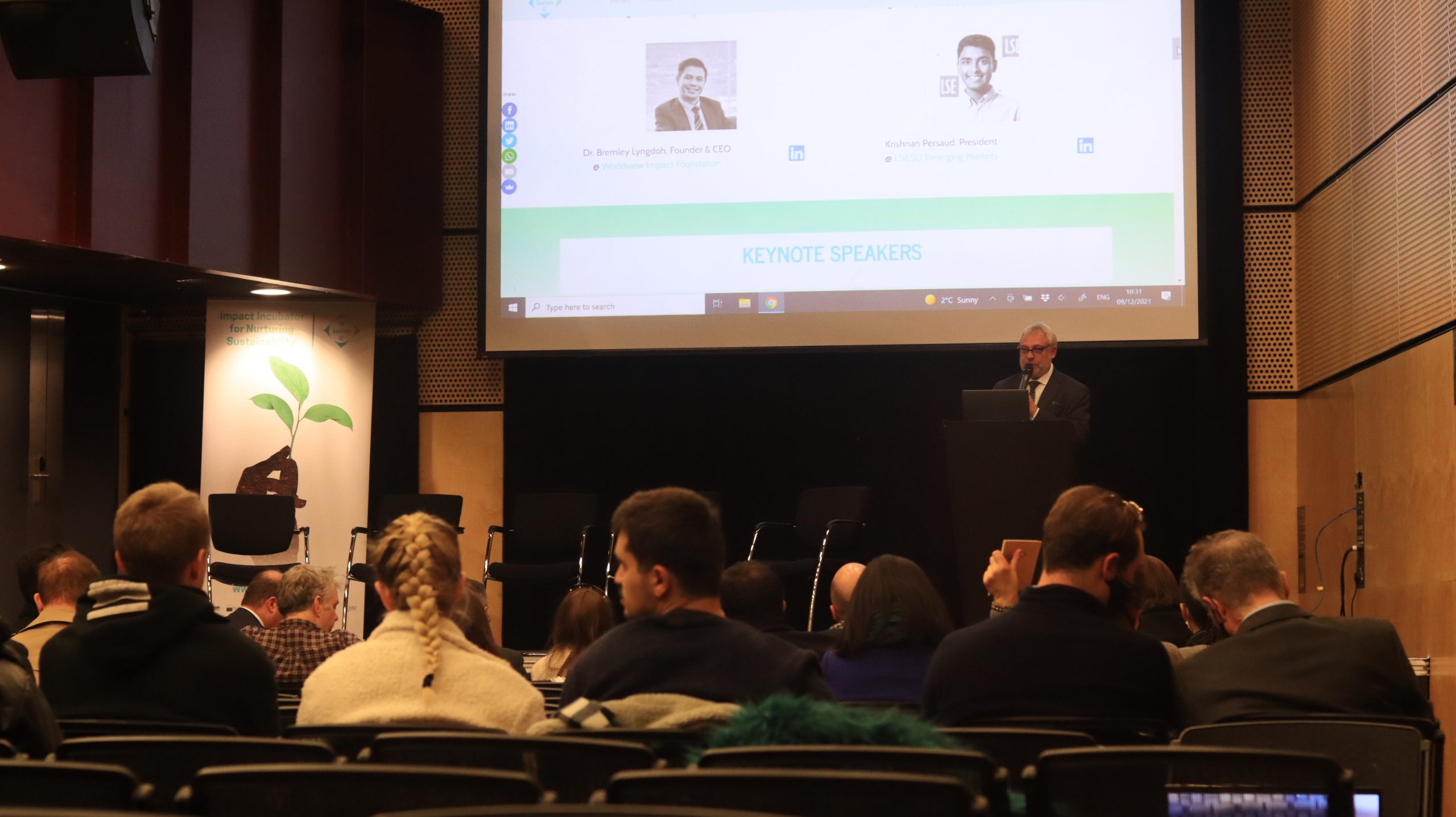 As the project co-ordinator, I was proud to be surrounded by such a group of clever people! Click on this link to watch the conference short video.
A great thank goes to Adi Hristova who gave an invaluable help in setting up the event and Dr Bremley Lyngdoh (WIF CEO & Founder) who with his enthusiasm managed to secure the high-level panels of experts that opened our eyes on many topics.
The project will end on 31st Dec 2021 after 27 months whose most were spent working remotely in lockdown caused by the Covid-19 pandemic and carrying our meetings online among partners. Despite these disruptions, we all managed to achieve all goals described in the proposal and launch the following digital platform "Impact Investing for Growth" that will last beyond the project lifetime and aims to become an important tool for Impact Investors, Social Entrepreneurs and Mentors.
I wish you and your families a Merry Christmas and a Prosperous New Year!
Stefano Mainero
EPN Consulting Founder & CEO