From 27th to 31st March 2023, the "Collective Innovation to Fight Climate Change" project, funded by Erasmus+ and coordinated by EPN Consulting, held in Sofia (Bulgaria) its 2nd training session.
This 2nd training event – "Sustainable innovation and culture of change" – was addressed to entrepreneurs and participated by 22 individuals from the UK, Belgium, Bulgaria, Greece and Spain.
The 5-day course was spent learning, discussing and exchanging knowledge and good practices about the role and impact of businesses on the transition toward green and circular economy. There was a particular emphasis on the growing role of the business model innovation to fight climate change.
The Project Coordinator Stefano Mainero gave a speech on the "New EC strategies to fight climate change in 2023-24 and beyond".
The event was successfully organised by CEED Bulgaria, one of the project partners.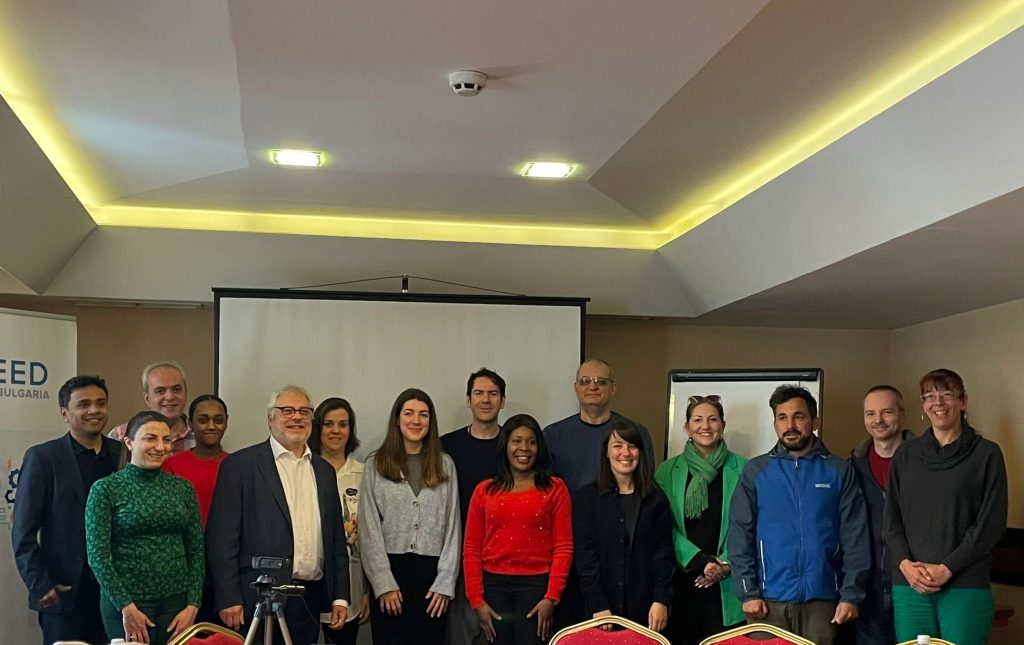 Friday 31st March 2023, the Project Coordinator awarded every participant with a certificate of attendance and then led the 5th Transnational Project Meeting. One of the topics discussed regarded the organisation of the project Final Conference that will be held in London next 15th June 2023.